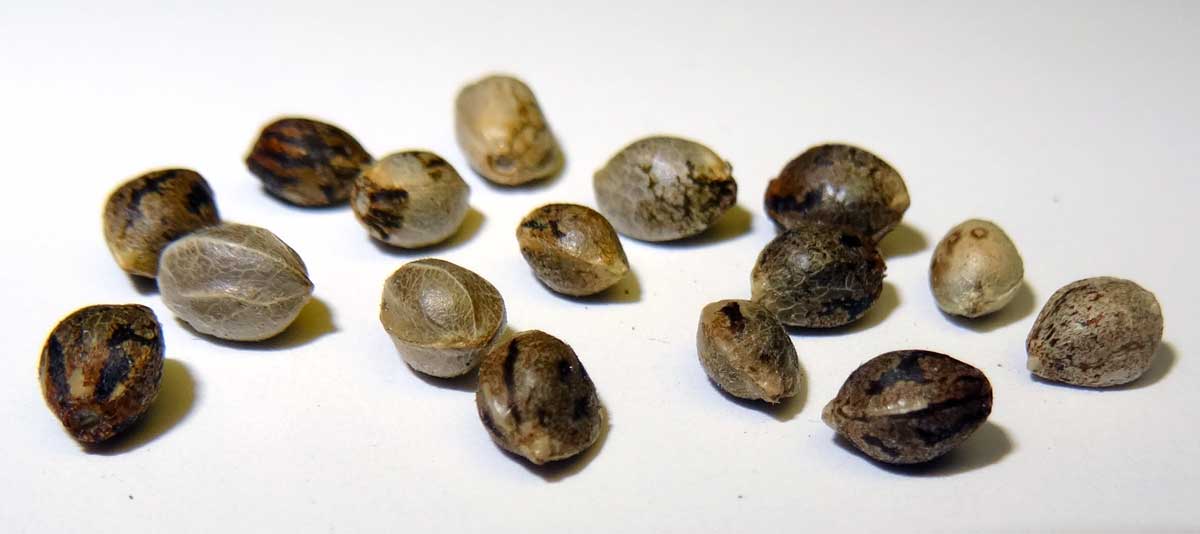 This has been a question that has become a very hot topic online these days. After a quick search, growers can find multiple charts and explanations on how to sex cannabis seeds.
Can you determine the sex of cannabis seeds?
Typically, marijuana plants cannot be sexed until they have already begun to grow. Cannabis seeds will look somewhat identical and plants in the vegetative stage will also look identical,. As the plants move into their flowering stage, they will start to show very clear signs as to what sex they are. While it would be much more convenient for growers to be able to determine sex before this point. The sad truth is that it's just not possible.
Common myths on identifying the sex of a cannabis seed
While growers may not be able to determine the sex of a seed, does the environment have anything to do with it? This is something else that has been hotly contested online.
Repeated colloidal silver treatments cause repression of the plant's ethylene, which is the stuff that creates male flowers. Instead, the treated female plant will grow pollen sacks full of FEMALE pollen (XX rather than XY). Then breeders use the female pollen to pollinate female flowers, resulting in the development of all-female seeds.
Another way to create feminized cannabis seeds is called rodelization. It is a more natural but unreliable method, and less frequently used by breeders. Near the end of a growing season, an un-pollinated female cannabis plant will sometimes produce pollen sacks in a desperate attempt to pollinate herself. That pollen can be used to try to create feminized seeds, but because ethylene hasn't been repressed, may also result in male seeds.
When to Sex Cannabis Plants
Feminized seeds are highly desirable to most growers. They're efficient. It is almost sure-fire that you're spending your energy and resources raising ladies. However, some growers accept or even prefer regular (unsexed) seeds! We grow a little of both.
How to Tell the Difference Between Male and Female Cannabis Plants in Pre-Flower
Keeping in mind that every strain and grow set-up (e.g. indoors, outdoors, daylight hours) creates varying circumstances, most cannabis plants begin to pre-flower as early as 4 weeks after germination. By week 6, the pre-flowers begin to reveal their gender and you should be able to identify the sex using the tips to follow. Once the plants go into full flower (8 to 10 weeks on average, for a natural outdoor grow) the differences between male and female plants will be glaringly obvious. We'll talk more about exactly what each sex looks like in a moment.