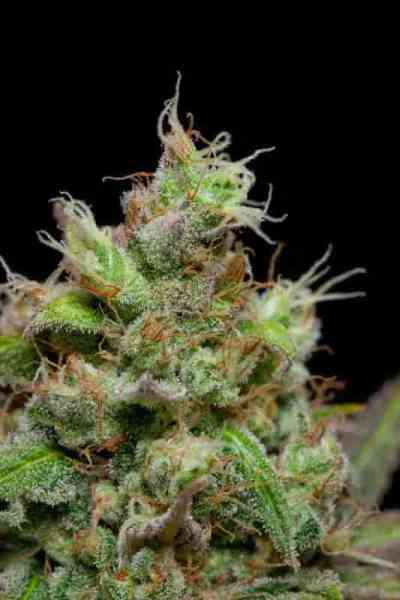 Pennywise Seed > TGA Subcool Seeds
Item currently not available. Please let me know when the product is available again:
Regular Marijuana Seeds | Indica | THC 10-15% | High yield
Characteristics
TGA Subcool has developed hybrid with very high CBD – Pennywise – a cross of Harlequin and Jack The Ripper. There are 4 main phenotypes and all of them have almost the same aroma and taste. The two main things that differ are the bud structure and the colour; buds are either fingery or round, with pale green or purple as their dominant colour. The purple buds are particularly impressive. This strain is super powdery mildew resistant. Clear head high with a slow onset body and an instant feeling of wellbeing. The analgesic and relaxing values of the CBD rich Harlequin mother come through nicely and the invigorating pep you get from the JTR high makes this a great all day smoke for with real medicinal properties. CBD could be effective in easing symptoms of a wide range of difficult-to-control conditions including: rheumatoid arthritis, diabetes, alcoholism, PTSD, epilepsy, antibiotic-resistant infections and neurological disorders. For those patients looking for a high CBD strain with great flavour ranging from a fresh ground coffee/pepper to a lemon bubblegum.
Please Note: This content is for informational and educational use only. The Attitude Seed bank sells all seeds strictly for souvenir purposes or for storage and preservation of genetics in case the laws may change. We do not condone or encourage the germination of cannabis seeds and we will refuse a sale to anyone who leads us to believe they intend to use our products in an unlawful way.
WARNING: IT IS A CRIMINAL OFFENCE TO GERMINATE CANNABIS SEEDS IN THE UK AND MANY OTHER COUNTRIES.
Over 70% of the tested samples showed elevated levels of CBD between 12% and 15%, with similar THC levels.
Genetic composition of Pennywise
After years of research and testing, the TGA team finally developed a marijuana hybrid that has a high level of CBD Cannabidiol.
A phenotype of this crossing become famous with the name of Alchemy, while another was given to a friend of this group of breeders who brought it to California in late 2009 to treat his glaucoma.