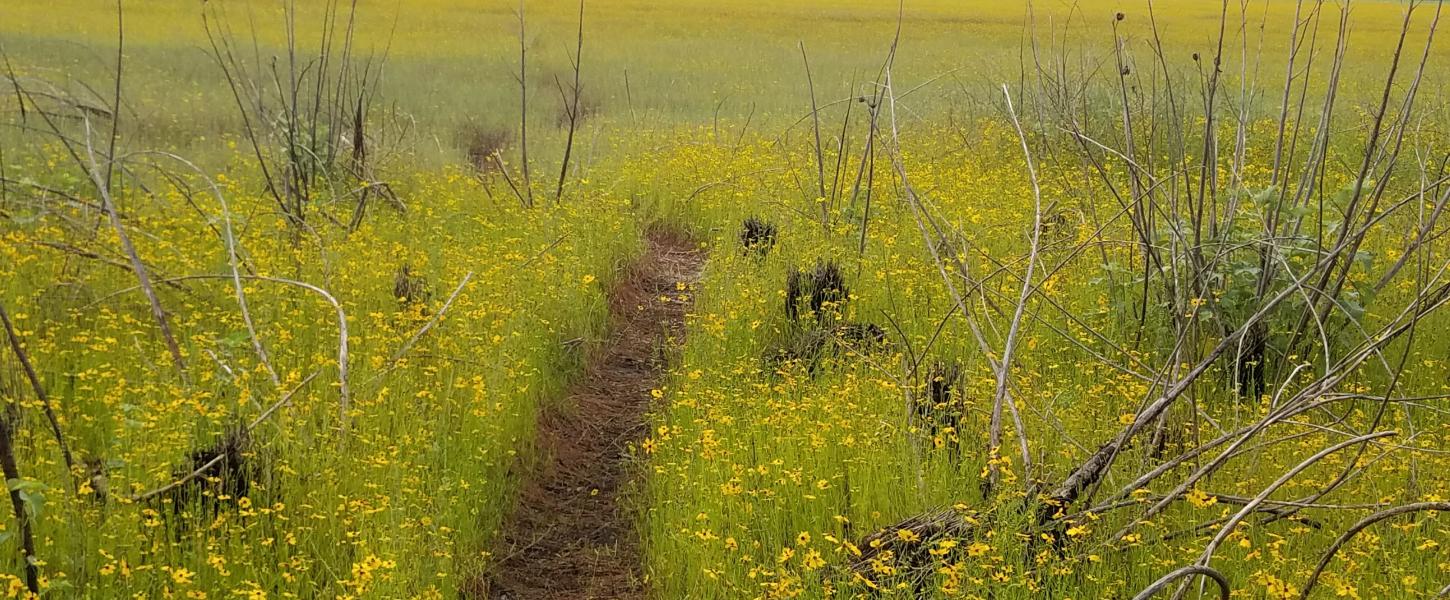 Coreopsis, commonly known as tickseed, is the official state of Florida Wildflower. This delicate, native flower blooms in abundance in mid-May, at the Big Flats Marsh in Myakka River State Park. As the dry season gives way to legendary Floridian storms, Coreopsis seemingly burst from the ground, covering the rolling field with bright yellow joy.
The colloquial name "tickseed" comes from the appearance of the center of the flower, where its seeds grow. It bears an uncanny resemblance to tick eggs. However, ticks do not lay their eggs here; it is just the seeds for next year's flowers!
The Coreopsis bloom is a beautiful sight to see. Visitors are encouraged to bring cameras! Please do not bring any large/structural equipment. Please do not pick any flowers. These helps us protect the blooms for years and generations to come.
Segue to 2018, and Donnie has been robbed again, but this time, it is his legacy, the thing for which he almost spent the rest of his life in prison.
When he went to prison, the feds took his 600-acre Myakka farm and when he came home, they didn't give it back. At 77, his book sales are one of his few sources of income, and Surterra's move hasn't made him money, but it has made him mad.
An unexpected visit with unexpected results
In the last minutes of the last day of his presidency, President Clinton signed his last presidential pardon – a slot usually given to the most controversial case. This particular pardon was the communion of a life sentence for a felon who had served time in a state prison before being given the sentence of a lifetime in prison. For a non-violent offence. No one was murdered. No one was even hurt. Nothing has been stolen (except from the prisoner, by one of the witnesses at his federal trial).
Growing his marijuana in the swamps off the Myakka river, he utilized his talents as agri-businessman and master farmer and sold the product so many people in Manatee and surrounding counties knew as, "Myakky Whacky" which he packaged with love: no seeds, leaves or stems. But when he was caught, first by the state and later by the feds, they gave it a different name that Donnie took on with pride; "Myakka Gold"
Legacy Lost?
The book has a copyright, but he never trademarked the strain he created, since it was illegal when he cultivated it.