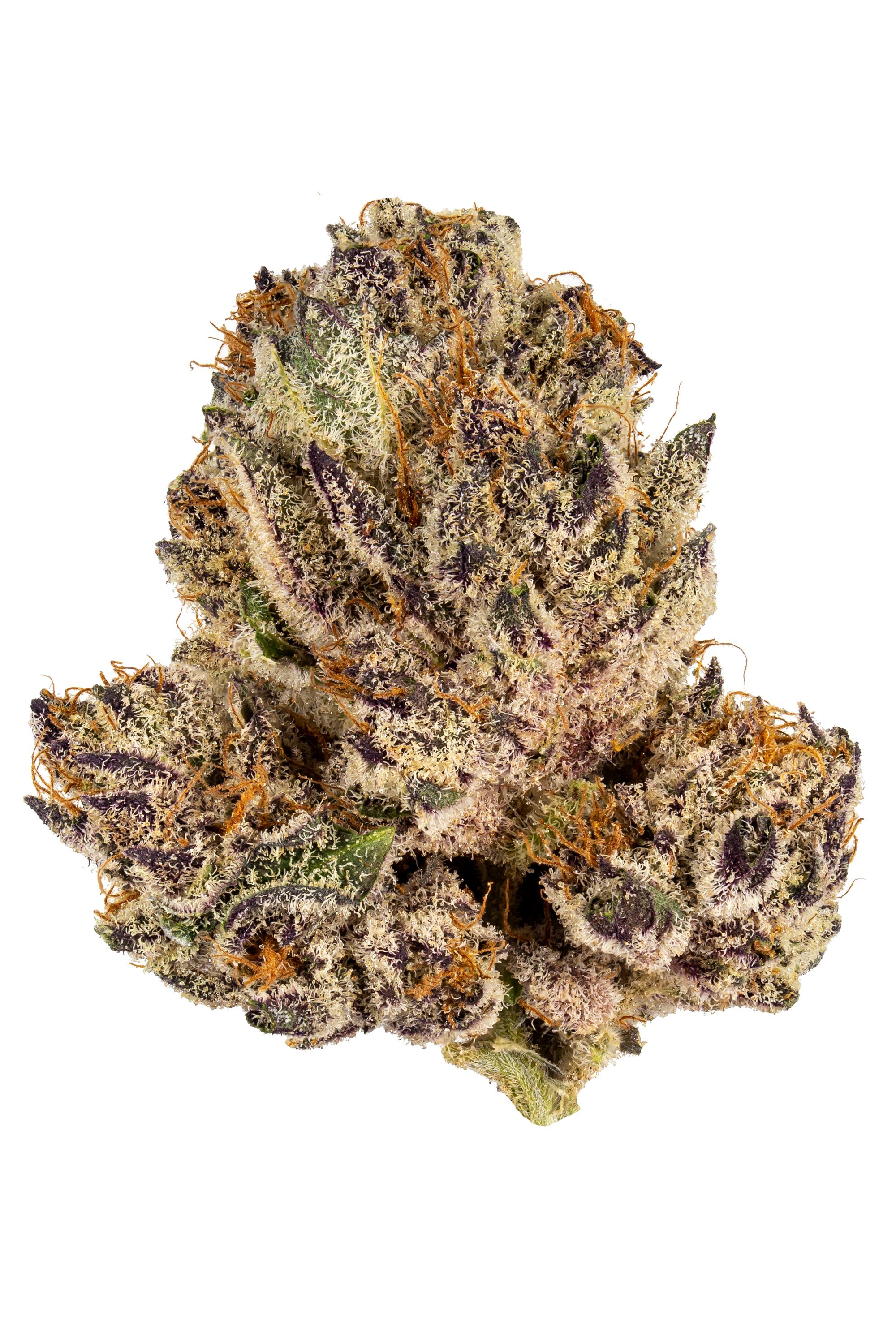 The odor is gassy, but sweet, with creamy hints of vanilla and orange citrus. Smoking or vaping Milk and Cookies turns the creamy flavor sour, leaving a peppery bite upon the exhale.
The Milk and Cookies buds are made of fern-green leaves, that are sometimes streaked with violet. Scattered generously throughout are coiled strands of orange pistils. A thick layer of trichome hairs adds fuzzy patches of amber and lime-green. From afar, the buds look like a furry mix of gold, purple, and orange, with a little green.
The thick and creamy smoke gives a slight tingle in the chest to signal the release of the hit. Almost immediately, some users feel the effect as tension is reportedly released from the temples, and cascades in pulses throughout the body. The sedative and numbing body buzz seems to affect the brain in much the same way, as users report a melting away of worry and stress. Whether it's spasms and tightness in the body or migraines and mental stress, many reviewers say Milk and Cookies may help provide the relief being sought for various physical and mental ailments. The dominant terpene in Milk and Cookies is Myrcene, which is believed to help with feelings of sedation and stimulation of appetite.
For some of us, Milk and Cookies brings back childhood memories of enjoying that night-time snack, then leaving the rest out for Santa Claus on Christmas Eve. Simple but delicious. The Milk and Cookies cannabis strain, brought to you by Exotic Genetix, has been described as delicious, with some users also preferring to use it as a night-time snack. Cookies and Cream was crossed with Triple OG to create this indica-dominant hybrid, whose THC routinely tests over 20%.
When enjoying the Milk and Cookies strain by Exotic Genetix, it is probably best to keep your snacks close and couch closer.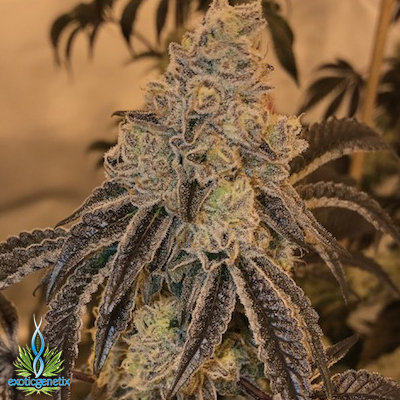 If you want to be notified when this product comes back into stock, please enter your email address below:
Please be aware that you will need to confirm your submission.
A verification email will be sent to you to confirm your email address.
If you have not recevied an email within a few minutes after your submission, please check your SPAM/Junk folders.