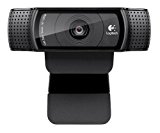 Today I would like to feature the following incredible marijuana growing time-lapse photography and videos, many of which were produced by fuzzygrow. View all of her time-lapse videos here: http://vimeo.com/user15676933/videos
New Life – The birth of a marijuana plant from seed
A huge thanks to fuzzygrow for contributing these uniquely valuable time-lapse videos to the marijuana growing community!
Recovery of Topped Marijuana Plant & Formation of 2 New Colas
MAKE YOUR OWN TIME LAPSE VIDEOS!
FOLLOW US ON:
If you are a cannabis aficionado, getting to visit a properly set-up marijuana "grow room" is an extra special treat.
And the smell! Imagine being in a greenhouse full of… flowers. A treat for the senses. Like honeysuckle, but it's pot! Sometime in the near future, such a blissful botanical experience should be easier to have, sans all the driving up slippery, muddy dangerous roads and paranoia. You know how wine enthusiasts want to go to Northern California to visit the grape orchards and vinters' operations? Colorado has the right idea with their "pot tourism." It's a blast, and sorry Holland, but the American states that have legal or medical marijuana are simply 100x times better than your dinky little coffee shops.