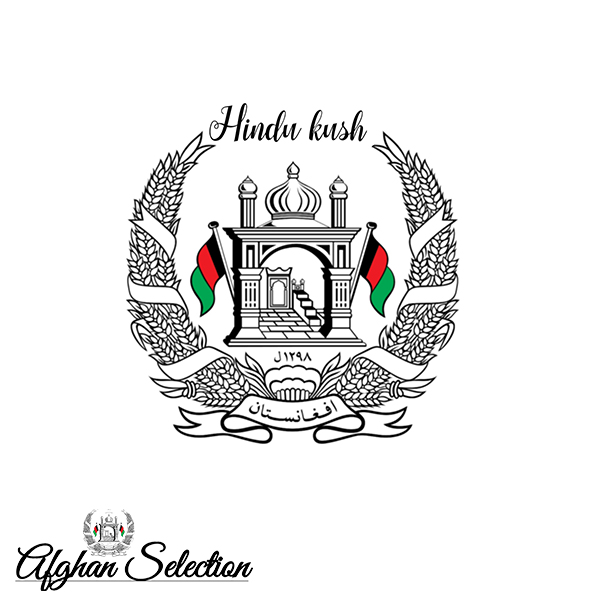 If you want to be notified when this product comes back into stock, please enter your email address below:
Please be aware that you will need to confirm your submission.
A verification email will be sent to you to confirm your email address.
If you have not recevied an email within a few minutes after your submission, please check your SPAM/Junk folders.
Phone Us: (01473) 724698
Int: 0044 1473 724698
By staying on this site, you agree to the use of cookies. You can find out more by following this link.
Int: 011 44 1473 724698
Phone Us: (01473) 724698
Int: 011 44 1473 724698
Please Note: This content is for informational and educational use only. The Attitude Seed bank sells all seeds strictly for souvenir purposes or for storage and preservation of genetics in case the laws may change. We do not condone or encourage the germination of cannabis seeds and we will refuse a sale to anyone who leads us to believe they intend to use our products in an unlawful way.
WARNING: IT IS A CRIMINAL OFFENCE TO GERMINATE CANNABIS SEEDS IN THE UK AND MANY OTHER COUNTRIES.
Sign up for the newsletter
We sell our seeds for souvenir purposes only and for storage in-case the laws change. We at 'The Attitude' are here to help, but we do have our restrictions. We CANNOT, and WILL NOT discuss germination / yields / THC levels, etc. of seeds as it is ILLEGAL to germinate seeds and sell them for germination purposes in the United Kingdom and we cannot be seen promoting this. Unfortunately, E-mails may be ignored and remain unanswered if questions relate to the above and you may be refused a sale should you persist in requesting further information. For more information in regards to our website, please head over to the F.A.Q. section.
The resin glands produced are mostly short but of a good size;
The resin is very hard. So solid that some resinous leaves when you touch the heads of the trichomes they get glued to your hands without losing their spherical shape.
Some of the phenotypes will finish with high quality light yellow flowers, likewise there are colourful expressions both in the calyx and in the leaves of reddish-purple and black hues. A large part of the phenotypes show colour alterations at extreme temperature swings.
It's enough to pass your hands through the foliage for it to expand and let you catch the aroma that their leaves emanate. On the other hand their stems are very thick and fragrant when rubbed. At the beginning of its flowering stage the accelerated growth stops and the formation of flower clusters begins at a medium speed. Its branches do not really grow much after the flowering has started.
The flowers smell of wood, solvents, coffee, earth and fruits with acidic aromas such as ripe apples and blueberries. The flowering of these plants takes between 8 and 12 weeks. The maximum height is between 180cm and 200cm. Some plants reach heights of between 60 and 80 cm maximum depending on the month in which they are plants. The aroma and taste when sampling is acidic. The flavor is fragrant and intense on the palate. The effect is powerful and psychoactive in some phenotypes and as times passes you feel very relaxed and calm. Other plants are very narcotic.
From its first stages of growth, the plant shows very beautiful wide leaflets and thick reddish and purple stems, it germinates with great vigour, thus quickly becoming a seedling where it starts a very vigorous accelerated vegetative growth with thick stems, wide leaves and wide petioles;
The leaves are composed of 5 and 7 large leaflets. During its vegetative stage, which usually takes between 10 and 12 weeks maximum, most of its leaves look broad, thick and robust of a dark green, while when entering the flowering stage the leaves around the apical buds take a thin shape, they are closer to look like sativa leaves on a super indica looking plant, that's something peculiar that characterizes these plants, something cute in them, whereas some leaves are so heavy that they cannot maintain their palmate shape, they shrink a little looking as if they lack hydration but that's not the case, some phenotypes are like that, they are so scented that in their vegetative stage, in the mornings, they give off aromas of acrid lulo (solanum quitoense), earth and sweet solvents on their stems but also cooked food, used oil, and grease. So intense is the smell that it can cause nausea.
Genetics: Pure Afghan hashplant cultigen
Sourcing: Private donor
Purpose: Hash extraction/production
Height: 60-80 cm to 180-200 cm
Vegetative: 10-12 weeks max
Flowering: 8-12 weeks max
Harvest: October-November in Afghanistan
Aromas: wood, solvents, coffee, earth, ripe apples and blueberries. Cooked food, used grease and oil too.
Effects: Powerful and psychoactive and then very relaxed and calm. Also very narcotic
Characteristics: speed of growth, sturdy hardy, very resinous. Very hard resin
Grow type: outdoor, greenhouse, indoor
During the vegetative stage the plants have formed several tiers of branches that will result in the formation of flower clusters hard like rocks in the vast majority of phenotypic expressions. This is something very characteristic in them. The formation of resin starts from the third day after the vegetative stage has completely stopped.
A legendary Afghan plant with interesting qualities; vigour, resistance and its cannabinoid profile, its aromas of wood, solvents, coffee, earth and fruity aromas of acidic aromas such as blueberry and apple are a delight to smell and taste, its organoleptic characteristics are very accentuated and long-lasting on the palate in the vast majority of phenotypes expressed by this variety from southern Afghanistan, very vigorous Afghan variety.