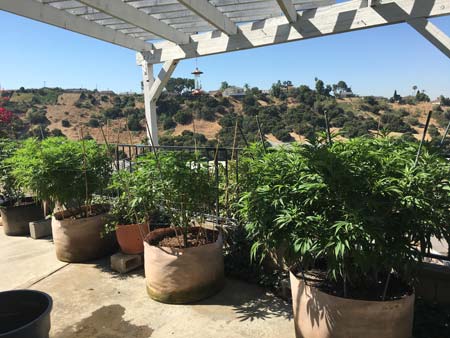 Growing on your own property is much more convenient than hiking to a remote grow spot, but the stakes are much higher because if the plants are spotted it's easy to determine that you are the owner. Make sure to take every precaution!
Test the Spot for Potential Visitors
I've heard a grower say to securely leave a twenty-dollar bill in a few places around the chosen area, where they can be easily seen by a human but won't blow away. If they are still there when you get back after a week or two, it's unlikely there are many people passing by because they would have picked up the money.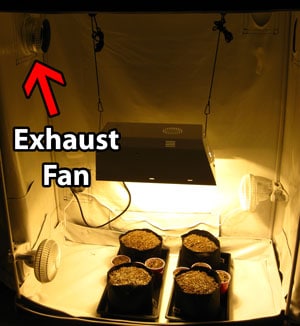 Short spaces are difficult to grow in because you have to worry about your plant "growing into" the grow light. A 5′ tall tent will support up to a 400W, though more height makes things a little easier. Having an area that is 7′ tall makes it much less likely you'll ever be limited by the height of your grow space. Even a little extra height can increase your yields in some cases because a taller space lets you support more powerful grow lights and grow larger plants.
Or if you have an air-cooled hood you connect the carbon filter > light > exhaust fan. This is considered a "complete" exhaust system because it cools the grow light and scrubs all smells in one fell swoop.
Extra height lets you use more powerful lights and grow taller plants (with bigger, longer buds!)
Before getting started, make sure you've freed an afternoon to dedicate to this project. Take a minute to clean up the space you will be building your tent, as it's easier to do it all in the beginning as opposed to while you're working. Make sure to put together your tent at its final destination! You don't want to build it only to realize it doesn't fit through the doorway