Even if it is legal to grow cannabis outdoors where you live, you should still take some precautions to hide the plants from public view. And it's often required by law. You can grow your cannabis plants among other plants in your garden to hide them in plain sight. Cannabis can easily grow taller than your average fence, though. Training techniques can help keep your plants shorter. The fewer people who know you are growing cannabis, the better. The ideal situation is to have your grow tucked away on a piece of land where your plants can truly flourish away from prying eyes and nosy neighbors.
Outdoor cultivators take what Mother Nature gives them and turn it into the best possible harvest. Many cannabis consumers prefer marijuana grown outdoors under the full spectrum of natural sunlight. That unique spectrum creates a greater variance of cannabinoids and terpenes than artificial lighting.
Greenhouse structures range from inexpensive polyvinyl chloride (PVC) tubes, often called "hoop houses," to highly engineered, fully automated, and purpose-built steel greenhouses. Due to their efficiency, greenhouses are quickly becoming the preferred growing method for many large-scale cultivators.
Some cannabis genetics have adapted to specific climates and are capable of growing more easily in certain conditions than others, so pay very close attention to the cultivars, or strains, that you choose. A little research will go a long way in ensuring you have a successful harvest.
Pest and weed control
Wilting plants and dry soil are a direct sign that plants need water. Droopy leaves along with wet soil are a sign of overwatering. Both are common mistakes and can be avoided with some practice.
Most cultivars will begin to flower once they receive fewer than 15 hours of sunlight per day. The latitude of your garden has a direct impact on how many hours a day your plants receive light.
Quality soil should be dark, rich in nutrients, and have a light and fluffy texture. The structure of your soil should be capable of retaining water but also allow for drainage of any excess. Organic potting soil blends from your local garden center will do just fine, but more advanced growers prefer to blend their own organic super soil from scratch. The soil itself should be slightly acidic with a pH of around 6. This can be tested with a soil pH meter or test kit.
How to grow marijuana outdoors
Avoid clay pots as they can be costly, heavy, and retain heat that could dry out the plant's soil and roots. Fabric pots are the least expensive and most effective solution, as they allow for ample drainage and plenty of oxygen to get to the roots. Plastic containers are also light and inexpensive but tend to retain more heat than fabric pots. Flowering plants need a container that is at least 5 gallons (18.9 liters) to prevent them from outgrowing their containers and becoming rootbound.
If you live in a climate with exceptionally hot and sunny days, use shade cloth to prevent your plants from overheating. In cold areas, natural enclosures and cement or brick walls can be used to help retain any available heat and keep your plants warm.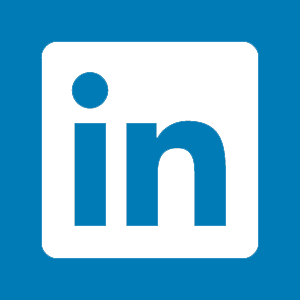 Date: September 15, 2021
Read time: 6 minutes
Medical marijuana patients 18 years and older will be able to grow up to 3 mature and 3 immature plants at home starting October 1, 2021, with a cap of 12 total plants per household. All adults over age 21 will be able to grow under the same rules starting July 1, 2023. Plants must be grown indoors and must not be visible from the street. People who choose to grow their own plants must do so in their primary residence and where individuals under 21 can not access the plants.
Can I grow cannabis at home?
What if you just want the herbal equivalent of a handful of cherry tomatoes? "There's nothing wrong with having a teensy tiny plant with buds on it," says Hicks. "It's cute, it's ornamental, it's fun."
What's more, with a clone you can be sure you're obtaining a female that will produce desirable flowers, also known as buds, if you play your cards right. ("Male plants are the bane of marijuana growers," wrote Mel Frank in the Marijuana Grower's Insider's Guide. "They're necessary for breeding and hybridizing, but otherwise they're in the way.")
Just like those of us planting tomatoes in the spring, weed gardeners are faced with a choice between starting with seeds or small plants. In the cannabis world, many start with the sprouted cuttings commonly known as "clones." While sprouting a seedling in a wet paper towel has its charm, clones leave far less margin for error.
The minimalist's setup
"It's like a recipe," says Hicks. "There are certain parts that have to be done correctly and at a certain time to get you from point A to point B to have product at the end." (See: Willamette Week's accidental "Pot Massacre of 2017" due to heat and over-fertilization.)
Once a person gets a plant, they can continue to read about how to cultivate it on Leafly or High Times, consult a go-to guide like Frank's aforementioned Insider's Guide, or even attend a workshop with the author himself, who occasionally teaches at Fig Earth Supply, a Los Angeles garden store. That's not to mention the highly personalized consultancy services like those offered by Hicks at Green Carpet Growing.
If you live in a place where it's legal, here are some basics to know before you get started:
Clones vs. seeds
"You don't have to have a gigantic grow room, or a huge outdoor cannabis farm," says Grace Olivia Hicks, the co-founder of Green Carpet Growing, a San Diego, CA-based cannabis cultivation consultancy. "Cannabis doesn't have to be far away—it's within reach now and it's also legally acceptable."
I'm a lazy gardener, not a farmer. This is the same approach I'm taking to growing my own weed.