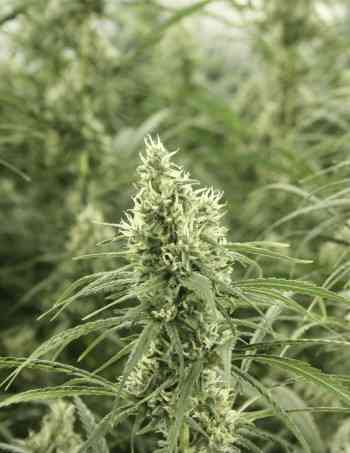 Golden Haze strain
Golden Haze Seed > The Devil's Harvest Seed Company
Item currently not available. Please let me know when the product is available again:
Feminized Marijuana Seeds | Sativa | THC content >20% | Average yield
Characteristics
After centering our attention on heavy hitting Indicas for the past few seasons we decided it was time to focus on producing a potent haze to add to our library. Golden Haze is a cross of Super Silver Haze with the Amnesia Haze by the legendary Soma. Both had characteristics we liked and after a lot of initial groundwork, we came across this unique phenotype which literally shone brighter than her sisters in the grow. Straight away we knew what we had created – this stunning Golden Haze.
The taste is classic Haze. If you've smoked Haze then you know – the good stuff has this unique, wispy quality to the smoke. The taste harps back to the original 'Amni'. Growers will see all the classic characteristics of the old-school Haze. Be warned, she really does stretch in the last 2-3 weeks so leave lots of room. Outdoors, Golden Haze can grow into a monster at well over 2 metres tall. This is partly due to how hardy and durable it is, giving the ability to flower well into mid-October and beyond.
As early as 2011, we entered this strain into the 24th anuual High Times Cannabis Cup. At the time, High Times LOVED this strain – we were featured in their 2012 guide to the 'Earth's Strongest Strains'.
Here's what High Times had to say about our Golden Haze back then: