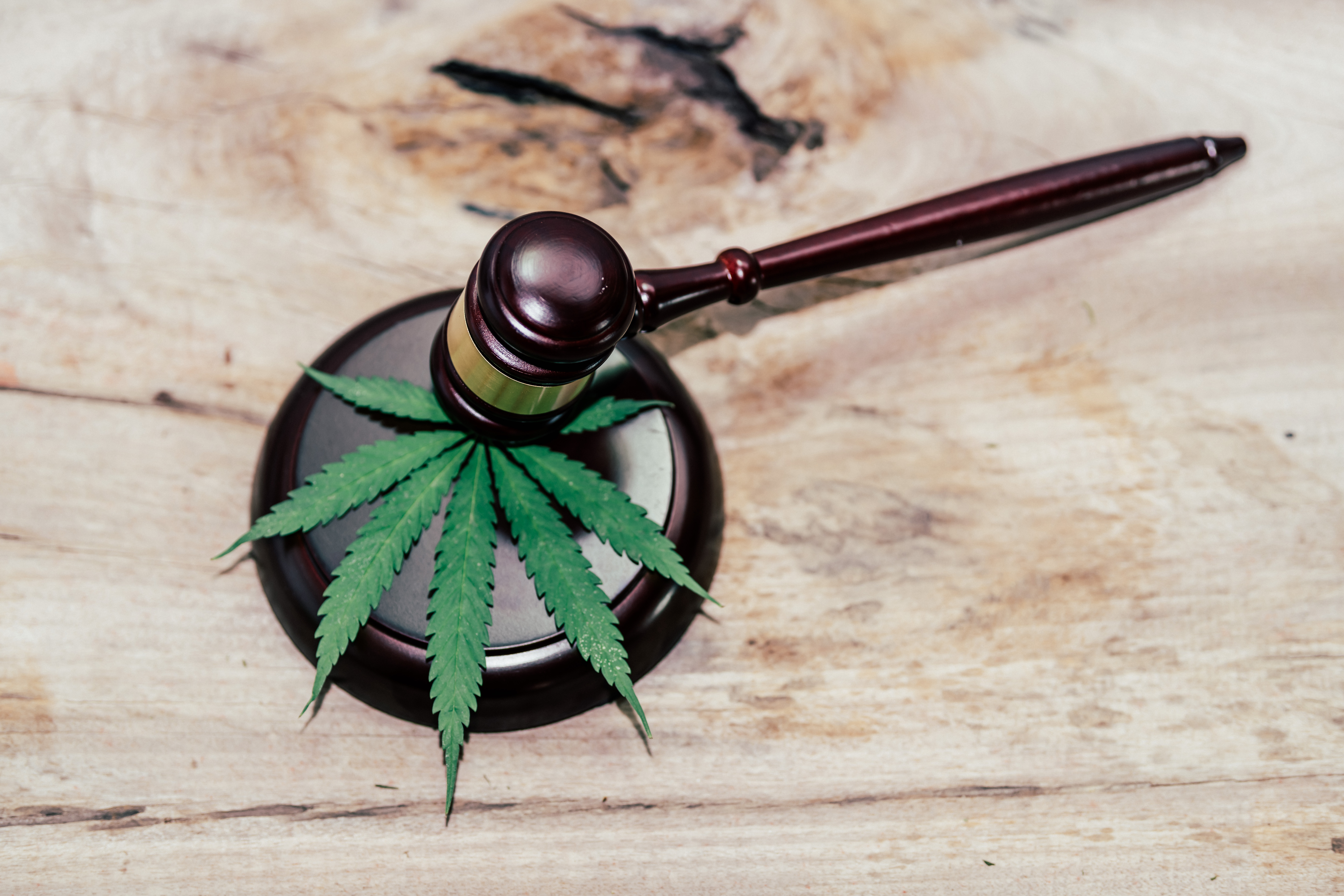 As of the date of this post, no California regulation or law exists requiring cannabis employers to conduct criminal background checks on applicants for entry-level positions. Similarly, as of February 2020, no California county or city has passed a regulation or law requiring criminal background checks for entry-level positions in the marijuana industry.
Yes, California's Ban the Box law covers most entry-level positions for jobs in marijuana industry. No federal, state, or local law or regulation mandates criminal background checks on entry-level cannabis applicants.
Although marijuana remains an illegal Schedule I substance under the Controlled Substances Act, the federal government significantly shifted regulation and enforcement policies over the prior decade. A 2013 Memo, known as the Cole Memo, advised U.S. attorneys to limit federal marijuana enforcement to only a handful of circumstances. Despite rescinding the memo, the Trump Administration has mostly left cannabis companies complying with state laws undisturbed. Although abstaining from reinstating the memo, the present Attorney General, William Barr, expressed a commitment to the memo's principles and has permitted cannabis companies to continue operations undisturbed in states where marijuana is legal. Thus, it is unlikely the federal government will reverse course and impose rules impeding the expansion of the cannabis industry, including mandating industry-wide criminal background checks for cannabis positions.
California Ban the Box Covered Employees & Exemptions
California's Ban the Box law applies to all employers with five or more employees. It applies to public and private employers. However, the law exempts certain employers from the law, including:
California's Ban the Box Law, also known as the Fair Chance Act, went into effect on January 1, 2018. The law assists Californians with conviction histories by prohibiting employers from inquiring into conviction history on initial job applications or during hiring interviews before extending a conditional employment offer. California's Ban the Box Law seeks to remove the stigma associated with previous convictions and give all applicants a fair chance at securing employment.
Does California's Ban the Box Law Cover Cannabis Jobs?
The lack of law or regulation providing exemption, combined with an increasingly lax federal posture, means that California's Ban the Box law applies to cannabis employers. California's Ban the Box has a simple framework: Cannabis employers cannot ask about applicant conviction history on initial applications or during hiring interviews, until extending a conditional employment offer. Where an applicant possesses conviction history, the cannabis employer must engage in an individualized assessment considering the nature and gravity of the offense, the time passed since the offense or sentence completion, and the nature of the job sought. If, after completing the assessment, the cannabis employer denies employment, the applicant can appeal. Cannabis employers must comply with California's Ban the Box law.
In 2018, California passed the California Cannabis Equity Act, which seeks to ensure that the people harmed by the war on drugs can receive assistance entering the cannabis industry as entrepreneurs or employees. Business & Professions Code § 26240. As part of the Cannabis Equity Act, the state encourages cities and counties to establish Equity Programs, which provide a leg up to people with criminal records searching for employment in the cannabis industry. The Equity Act not only complements California's Ban the Box law, but it also evidences an intent to assist applicants with criminal records secure employment in the cannabis industry.
Lab technicians may require a high school diploma or GED and a background in chemistry or performing lab work. Lab technicians in extraction companies can earn between $18 and $25 an hour in California.
Marijuana distributors are responsible for transporting goods from producers to retailers. One of the most crucial jobs in the sector is a quality assurance specialist who inspects all products before incoming and outgoing shipments. QA Specialists can earn about $22 hourly.
Let's say you meet all the requirements for working in the cannabis industry. Why should you pursue a career in this new and quasi-legal industry? California's industry has undergone growing pains like many other markets, but continues to be a leader in revenue and job growth.
Before you can score a part-time or full-time cannabis job, you'll have to become intimately familiar with the Golden State's medical and recreational cannabis laws to get an idea for how the state's program runs and what work would be ideal for you.
Marijuana Administrative Jobs In California
Assistant managers help out dispensary managers by engaging with customers and increasing product sales. Assistant managers supervise the staff, manage day-to-day operations, and must have previous management experience. Assistant dispensary managers can earn about $17 an hour in California.
Cannabis delivery drivers in California can earn between $30,000 and $90,000 a year depending on the growth opportunities available at the company. Drivers also earn tips with every order, as well as quarterly bonuses, in some cases.
Dispensaries may not require any specific educational requirements or experience, as long as you have a passion and knowledge about cannabis. Budtenders in California can earn about $15 an hour.
Marijuana Ancillary Jobs In California
In 2017, Los Angeles, San Francisco, and Sacramento took the second, third, and sixth positions, respectively, as the cities that had the most available marijuana jobs. Today, Los Angeles continues to be the epicenter of cannabis jobs in the Golden State.
Marijuana extraction companies in California pump out pure and potent concentrates for vape pens, edibles, and more. Extraction technicians are responsible for performing solvent-based extraction, crude processing, quality control, and other lab duties.