Deep Water Culture (DWC) is the technique of growing cannabis plants with their roots growing in a bubbling (aerated) nutrient bath. Growing cannabis in a DWC system is claimed by many to be the fastest way to grow heavy yielding cannabis plants. However, the technical complexity of correctly maintaining the pH and concentration of the nutrients does place certain requirements on the grower. DWC cannabis growing offers great rewards, but it is far from the easiest grow technique to master.
Growing cannabis in DWC system
But for someone that has only grown in soil before there are some undeniable added new complexities to consider. You will need a, perhaps slightly noisy, air pump to feed the DWC air stone and you may need to discover the joy of owning and calibrating pH and EC meters for the first time.
The benefits of growing cannabis with DWC
Above the root-zone the plant grows normally, though with enhanced speed and yield thanks to the optimised conditions in the root area. The nutrient bath will need replacing frequently, especially as the plants mature. As with other grow methods, the nutrients tend to slowly increase in strength as the plant develops.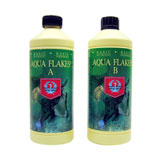 Reservoir smells bad, roots are brown, weird stuff floating in reservoir water:
You may have root rot. If you have brown roots, cut off the brown parts. Replace tank water and add SM90 or Hydroguard to help fight growth. If you've been using SM90, don't switch to Hydroguard or vice versa. Reportedly, SM90 kills all bacteria, so using these two products together is counter-intuitive since the SM90 will kill the beneficial bacteria too.
Start Growing!
You need to be able to keep your grow area in complete, uninterrupted darkness for 12 hours a day during the flowering period. Giving your plants even small bursts of light during their dark period can cause weird things to happen and none of them are fun. There are different advantages to setting your dark period for a certain part of the day (electricity cost, heat management), but it's a good idea to plan your dark period around your schedule so you can make sure to see your plants while the lights are still on.
Here's the short version. Cannabis Plants have five factors which are important to good growth: Light, Water, Nutrients, Air (including temperature and humidity), and a "medium" (like soil) to grow in.
Flowering Stage:
Growing cannabis with bubbleponics works just like growing cannabis any other way. The main difference is that instead of using soil as the medium, you use nutrient-filled, oxygenated water.
There are many lights to choose from and a large number of ways to hang them.
Why flower so early? To account for the flowering stretch! These numbers aren't set in stone, but some cannabis plants will double or (rarely) even triple in height after changing the light schedule to 12/12.
Bubbleponics Materials – Supply List
The roots are allowed to hang with just aerated nutrient water as a medium in order to get the best access to water, oxygen, and nutrients.
Metal Halide/High Pressure Sodium (MH/HPS)