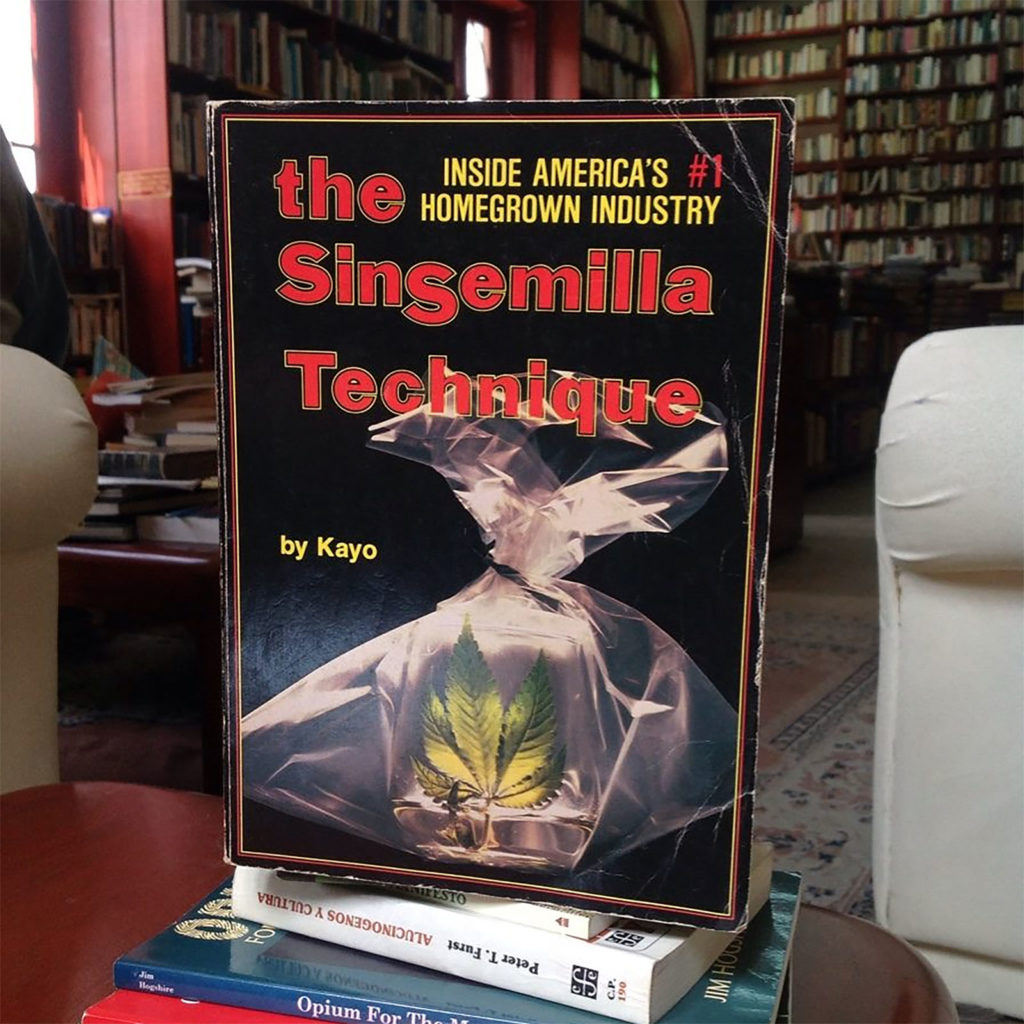 Although The Sinsemilla Technique lacks a certain level of sophistication, it more than makes up for it by supplying a wealth of useful information, including growing charts and abundant diagrams. It is illustrated with dozens of photos, and packed with real-life stories of growers, their tactics, and their brushes with the law. The Sinsemilla Technique was in fact the very first grow book this author ever read, and it doubtless inspired a generation of young growers just as it did me.
Related post
The list simply wouldn't be complete without a book that outlines, in great detail, what's involved in having an organic marijuana garden. When The Rev decided to convert his synthetic-fertilized hydroponic growing system into an organic indoor system, he also chose to write this book about it.
Related post
The Handbook is another publication that has stood the test of time, with its first edition appearing in the mid-80s and a revised edition released in 1989. Since then, there have been several new editions, ensuring that all content is up-to-date and relevant in the rapidly-evolving world of cannabis cultivation.
Thorough, informative, and straight to the point, Jones' book is a great choice for anyone seeking to learn more about how to grow cannabis indoors.
Stewart shares tips about growing cannabis developed from her experience as a Humboldt County cannabis farmer and raises awareness of the urgent need to achieve greater equity and diversity within the cannabis space.
Covering pests, diseases, environmental stresses, and nutrient deficiencies, Rosenthal explains how to identify, prevent, and overcome the common challenges that affect many cannabis gardens.
Growing Cannabis Indoors: Grow Your Own Marijuana Indoors With This Simple and Easy Guide by Chris Jones
This post shares brief summaries of ten high-quality marijuana grow books. We've judged these books to be ideal for teaching new, novice, or intermediate-level growers how to grow cannabis.
Spilotro's masterful guide to growing cannabis in both indoor and outdoor settings will provide all the information you need to grow exceptional cannabis.
Feminist Weed Farmer: Growing Mindful Medicine in Your Own Backyard by Madrone Stewart
Save time, labor, and energy with Bray's comprehensive and easy to understand guide to hydroponic cannabis cultivation.
We're confident that you'll discover heaps of valuable information about cannabis cultivation from these marijuana grow books.