From other F13 related threads it sounds like some chlorosis early on is normal and they usually grow out of it.
They're so young hard to say how they'll look – but that's the fun of it no?
May keep one or both around to pollinate to either an NL cut that we've had for about 15 years, the uk cheese cut I have, or GMO. could be an intersting mix of the rankness of those females and something different from 7 of 9.
Comment
Things were a bit rocky for a bit – all 3 plants yellowed up and weren't too happy. I've never really had that with seedlings, but they have recovered just fine.
So I'm left with 2 – 7 of 9 males. Both are pretty stinky, have purple hues and one has almost female like morphology (not too stretchy or lanky, good structure). One likes to show preflowers the other will not unless put on 12/12.
Comment
1 week later and things are starting to move a bit.
I did hit a Grape Krush male to the NL cut before. (long stoy, only 1 of 10 seeds germinated and it was a male). The progeny was quite interesting, zero grape or berry scent, quite potentent and cured to a full on feces scent. Not 100% my fav – but smoked quite nice.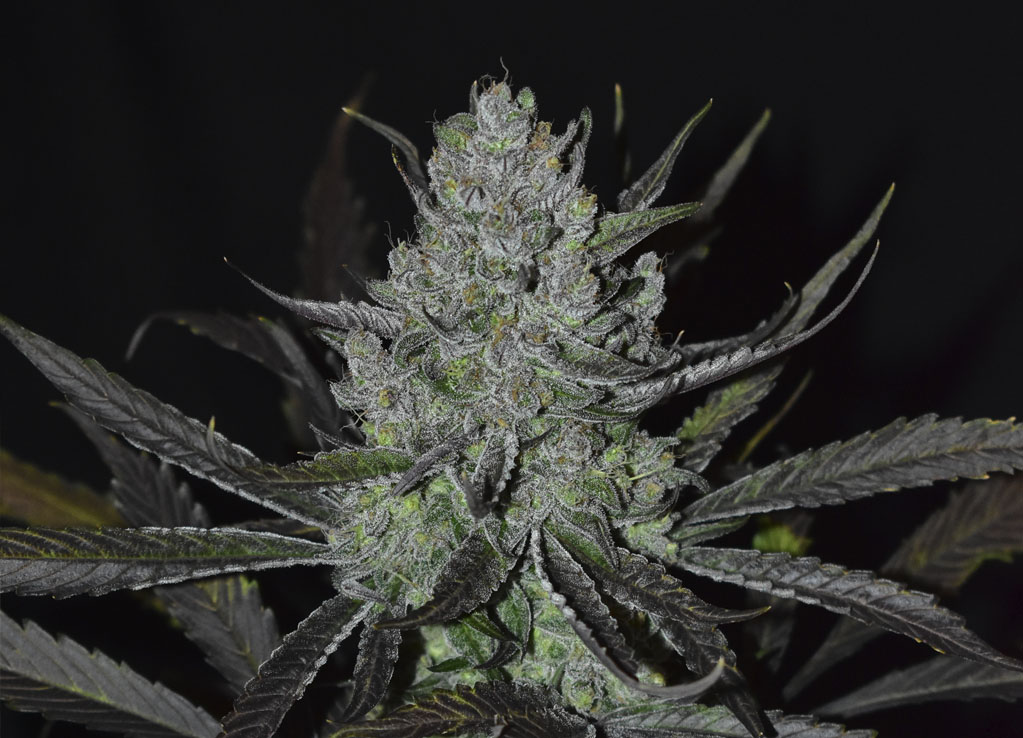 13 seeds per pack.
219 total unique numbered whole packs.
Plus approx 219 5-seed packs.
Exclusive One-Time-Only release as both the mothers and fathers are no longer alive.
Flowering time 65 to 72 days.
MSRP $180 for the 13-seed packs
MSRP $70 for the 5-seed packs
Whole 13-seed packs come with a 5-seed New Berry freebie!
The name is derived from the ratio of keeper phenotypes witnessed in the test grow of the Seven of Nine seed stock. 5 female mothers and 2 male pollen donors of the original F-13 line were used to create this stock. A Sativa leaning hybrid of outstanding quality herb, this release encompasses all the stellar goodness of the F-13 line. Medium tall plants of vigorous growth making these easy to grow and maintain. Flavors of tart earthen musk, floral skunk along with tropical fruity citrus and some woodsy cedar, chocolate shoe leather and cologne make up the arrays of odors contained within this line. The effect is sublime, no bs distractions that cuts through most other highs to dominate with a pure, medicinal satisfaction, or simply; 'ahhhh'. Relaxing and calming with good uplifting notes, this one shines with delight.
Key Words; Sativa leaning F-13 hybrid, satisfying smoke, tart earthen musk, tropical fruity citrus, woodsy cedar, sublime, potent medicinal satisfaction, relaxing and calming with uplifting feel.